Queens Club Tickets Monday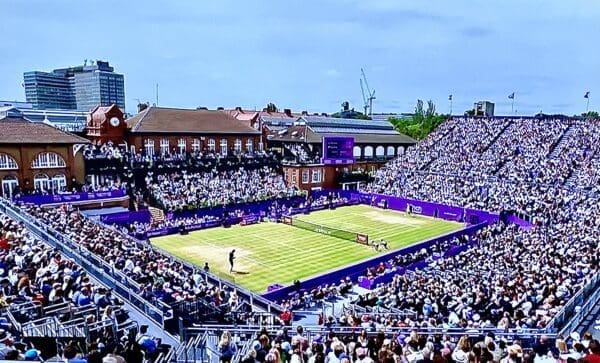 Queens Tennis Order Of Play
Singles First Round – Ground Opening & Matches
Gates open at 10:30 am daily. Play start times are variable but will not be earlier than 12 noon on any court Monday to Friday, 1:15 pm on Saturday, and 12 noon on Sunday.
✅ Best Seats Available: For All Queens Club tickets 2023 even if it is sold out!
✅ Exclusive Access: Premium Seats Give You incredible views close to the court
✅ Buy with Confidence: Our Queens Tickets are 100% Guaranteed!
✅ Peace of Mind: Get in touch anytime by Email or Telephone – UK 0203 070 3997
Tip: Don't wait until it's too late. Buy now so you don't miss out on today's price.
Buy with confidence. We guarantee that you'll get your tickets in time for the event.
Tickets are in high demand & they are selling fast for this once in a lifetime event, there is only limited availability. Nothing beats being there, book now online or if you have any questions call UK 0203 070 3997 we are here to help.
*We guarantee to allocate tickets in a minimum of pairs together, but every effort is made to keep larger group bookings close together.