Available Tickets
Queens Tennis Tickets 2023 and Queens Ticket Prices

For the famous Centre Court, tickets for Queens Tennis 2023 are hard to obtain. The Cinch Championships, formerly The Fever-Tree Championships or Aegon Championships, is played on traditional grass courts, and The Queens Tennis Tournament is known as a warm-up for Wimbledon.
The Centre Court is very small, and the top players can be seen in close quarters. This makes tickets highly sought after by avid tennis fans.
✅ Buy Queens Club tennis tickets for this sell-out event view from Standard or Premium seats for cinch Championships
✅ Our Queens Tennis Tickets Experts provide a personal level of service that makes your life easier
✅ Limited Availability, ATP Queens, is Selling Fast call or book online now Queens Tennis Tickets 2023
Queens Club Tennis, Calling all Tennis Fans of Grass Court action, we obtain the Best Seats, Standard or Premium, for this annual Sell Out Event!
Queens Club Tennis is a world-class tennis venue in London. It has hosted warm-ups for the Wimbledon Championships since 1922. The Club has been open for over 100 years and has seen some of the world's best tennis players compete.
Queens Club Tennis is one of only two all-grass courts in London (the other one being Wimbledon). It is located in West Kensington, with easy access from Central London by public transport.
Tickets for Queens Club Tennis 2023 are always a sell-out event, so buy them as soon as possible. The 2023 Cinch Championships will be held here from June 19 – 25th this year. So if you want to see some world-class grass-court tennis action, this event would be perfect for you!
Buy your Queen's Club tickets now!
If you're a tennis fan, you know that Queen's Club tickets are hard to come by. And if you're an avid tennis fan who wants to see the stars of the game in action, you know that buying them is even harder. That's why we at Ticketstosee are here for you.
We'll ensure that when those coveted seats go on sale, you can get them through the easiest and most reliable means possible—and at a price that doesn't break the bank.
We know how frustrating it can be to get tickets for events like this one, so we've ensured our site is easy to navigate. All you need to do is find out when you want to go, visit our site and click "buy." That's it! You'll be able to buy your Queen's club tickets for 2023 in no time at all—and without hassle!
The Queen's Club Tennis is one of the most prestigious events in tennis. It's reserved for only the best players, and tickets sell out quickly, so you won't miss out on this chance to see your favourite players live.
The Queen's Club Tennis is always a sell-out event, so you'll want to act fast if you want to get your hands on tickets. You can purchase Standard or Premium Seats with us—whatever suits your budget and tastes best!
We know how hard it can be to get a hold of hard-to-get tickets like these, so we've made our process as easy as possible: no hassle! Just select your seat and pay online using our secure payment system. Then, we'll send you an email with your order details, including a unique booking code tickets are digital that can be used at the Venue on match day, so you don't have to wait in line or worry about losing your tickets.
Our team will be available by phone during business hours if you have questions about our process or want advice about which seats might be best for you!
cinch 2023: Digital Ticket Access
All tickets for the Championships will be digital. There will be no paper tickets.
If you have purchased tickets for the Championships, you will receive an email inviting you to download the LTA Tix ticketing app.
When you have downloaded the LTA Tix app, you must create an account using the same email address with which you purchased your tickets.
Once logged in, all of your tickets will be displayed from the end of May. So, for example, if you have four tickets for Tuesday, then underneath cinch Championships Day 2, there will be four tickets displayed, and each ticket will include which seat that ticket holder has been allocated.
On the day, a live QR Code will appear on each digital ticket. This is what is scanned by security at the front gate on arrival. Please be aware that no tickets will be displayed on the app from the end of  May onwards.
If you do not receive an email from the LTA inviting you to download the ticketing app, please do not worry.
You can search 'LTA Tix' on your smartphone's App Store – the ticketing app should be the only one to appear. You can then download it and get started.
Sending tickets to others at your party
If you are attending with guests, it is recommended that you send their tickets to them via the app so that everyone can arrive separately and they have their tickets on their phones. Likewise, if you leave your seat to go to the bathroom or the bar, you will need your ticket on your phone to get back to your seat.
To send each person attending their ticket, you need to:
First, select the ticket you want to send.
Once the ticket is on the screen, click the three vertical dots in the bottom right corner – the option to send will appear.
Press send and input an email address for the person you send the ticket to.
Press send again, and that person will receive an email inviting them to download the app.
Once registered on the app, the ticket you sent on will be displayed for them to access individually.
Retrieving a ticket that you sent on
Don't panic if you have sent a ticket to someone who cannot make it. You can send the ticket to someone else.
To recall a ticket you have sent on, you need to:
Ask the person to whom you originally sent the ticket to open the app, click through to the event day and find the ticket you would like to be returned to your account
Once they have found the ticket, they will need to click on the three vertical dots in the bottom right-hand corner
In the menu that appears, they will need to click on the 'Return transferred ticket' option
On the confirmation page that appears, they will need to click 'Yes' to return the ticket to your account
The returned ticket will then appear back in your ticketing app. From there, you can send it on to another guest using the instructions above.
Digital Ticketing
What is the LTA Tickets app?
The LTA Tickets app is a digital ticket delivery app for LTA grass court events. Ticket purchasers will be invited by email to download the app in the app store for iPhone or Google Play for Android when their tickets are ready.
When and how can I get access to the LTA Tickets app?
You will be invited by email to download and register on the LTA Tickets app once tickets are available in the lead-up to the event.
The email inviting you to download and register on the LTA Tickets app will direct you to download the app in the app store for iPhone or Google Play for Android.
If you have had the LTA Tickets app before, you will not have to redownload the app. Please make sure you log in/register with the same email address you used to purchase your tickets.
How can I manage/transfer my tickets in the LTA Tickets app? As a ticket holder, you will have the ability to do two things when managing your tickets:
You can transfer tickets to your guest(s). This will involve inputting the email address of the guest(s) and sending the ticket to them. Once the ticket has been sent, you can cancel the request in the pending transfers section of the app before it is accepted. Upon sending the ticket, the guest(s) will be notified via email to download and register on the LTA Tickets app. Once the guest(s) have done this, they will be able to accept the ticket sent to them, and their ticket will now be on their device. We recommend this option to allow a quick entry to the event.
You can retain all tickets on your device through the assign and keep option. This option allows you to input your guest(s) name but keep all the tickets on your device.
If you have decided to follow option 1 and have transferred a ticket to your guest for them to accept on their device, and then that guest is not able to attend after accepting the ticket, then there is a return to sender option that the guest can use to return the ticket to you. Or your guest(s) who can no longer attend can send the ticket on to another person by following Option 1. Again, there are no limits on the number of times tickets can be transferred.
My guest doesn't have a smartphone or tablet – how will they get their digital ticket?
You must use the 'Assign and Keep' option to manage your tickets. This will allow you to input your guest's name for the ticket, and then you will keep all tickets on your device. When arriving at the grounds, you must arrive together and have each ticket scanned upon entry.
Can I screenshot my ticket and pass it on?
You cannot take a screenshot of your digital ticket and pass it on, even when the QR code is visible. The QR code is live and will not be scanned if a screenshot has been taken. So if you take a screenshot of the ticket before the QR code is on it and pass it on, there will be nothing for the security at the grounds to scan you in.
If you need to send a ticket to a guest, please use the transfer your ticket option within the app.
Will the digital ticket allow me to scan in and out of the event? Your digital ticket will allow you to scan into the event upon entry for the first time. However, you will not be able to use this to scan out. If you need to leave the ground for any reason, please get a wristband from security.
When will tickets be available through the LTA Tickets app? Tickets are sent to the app from the LTA central system 1-2 weeks before your event – called a ticket injection. After tickets are 'injected' for the first time, this process automatically occurs each day for those purchasing tickets closer to the events. Please allow the tickets to sync with your mobile device a few minutes after logging in.
You will receive an email to the address affiliated with your tickets once they are ready with instructions on how to access them. If you download the LTA Tickets app before your tickets are ready, don't panic! No tickets will be shown in your app until closer to the event.
Please see below the estimated injection timeline from the LTA (Lawn Tennis Association).
cinch Championships –  w/c 30 May
Your digital tickets will become active with the QR code at 7 am when your tickets are valid. What we mean by this is that your ticket will now have a live QR Code which can be scanned to enable your entry to the grounds. However, when you first view your tickets in the app, they will not have this live QR code until the above time on the day you attend.
EVENT INFORMATION
Location
The Queen's Club is conveniently located in the heart of West Kensington. As a result, the Club benefits from close transport links via both road and public transport.
Whether a member, guest or visitor, the following information will ensure you find your way to Queen's easily.
Club address
The Queen's Club, Palliser Road, West Kensington, London W14 9EQ.
Transport
By Tube: Baron's Court Underground (District and Piccadilly lines) is just 100 metres away.
By Road: The Queen's Club is easily reached by road from the M3, M4, M40 and A40
Parking: On-site car parking is available for Members only, although it is not guaranteed. Therefore You are encouraged to travel by Black Cab, Uber, Public Transport or chauffeur.
Courtside etiquette
To ensure players and fans have the best possible experience at the cinch Championships, we have set the following guidelines for when you are in and around the courts:
Please keep noise to a minimum during play
Please do not leave your seat until a change of ends
Please keep mobile phones switched off in the vicinity of the courts
Please be respectful of those around you by ensuring that you do not obstruct their view or cause unnecessary inconvenience.
Flash photography and the use of laptops are strictly forbidden in the stands. In addition, when extended, photographic equipment with more than 300mm lenses is not permitted on site.
Food & drink
Spectators can enjoy a range of catering on-site throughout the Tournament and have the flexibility to bring in food and non-alcoholic drinks. All outlets are wheelchair accessible unless specified otherwise.
Please note the site will be cashless.
Please see below for further information on the catering outlets available within the grounds, plus guidelines and restrictions on bringing in food and drink.
Food & drink on site
Whether you fancy a quick snack, drink, or hand-crafted coffee, we have specially curated offers to cater for you. Some bars and cafés will close when the last match finishes, whilst others close 30 minutes after or at 21:00, whichever is earlier. In addition, the grounds will close one hour after the last match finishes or at 21:15, whichever is earlier.
Food and drink purchased from kiosks on site can be consumed at your seat in the seating bowl or designated seating areas located around the site.
The Restaurant
The Restaurant, on the first floor of the Court 1 Pavilion, serves seasonal dishes full of flavour and style with elegant table service. The formal dining space offers a two-course set menu and a British line-up of savoury and sweet options for Afternoon Tea.
Due to the popularity of the Restaurant, we highly recommend booking a table (for up to four people) in advance. You can revisit this page from 10 am on Monday, 30 May. The Restaurant is open from 10:30 am (11:00 am on Saturday, 18 and Sunday, 19 June) should you wish to enquire about availability.
Reservations are for 11.30 am or 2 pm for lunch (11:30 am only Sunday, 19 June). Afternoon Tea will be served from 4.30 pm until 6 pm daily. Lunch is priced at £62 per person, and Afternoon Tea is priced at £29 per person. Please note you will have your table for a maximum of 1 ½ hour from the time of booking.
The Restaurant is wheelchair accessible via the lift in the Court 1 Café.
To book the Restaurant, please copy the below link into your browser:
https://bookings.designmynight.com/book?venue_id=6287a4cb21d411218d3512e3&source=partner
Lunch Menu
Price: £62 per person
Table grazing
Lemon and thyme hummus with asparagus and radish, warm focaccia and a seeded cracker
Main Course
Confit of pork belly, sweet stem broccoli, garlic and apple puree, pork cider jus
Pan-fried sea bream fillet, parsley risotto, mussels
Miso glazed aubergine, goat's cheese, pickled tender stem broccoli, sundried tomatoes and roasted peppers, with edible flowers and green oil
Dessert
Sea buckthorn and lemon curd tart bar
White chocolate mousse with roasted white chocolate and Szechuan pepper pineapple
Selection of British cheeses, chutney and biscuits
Afternoon Tea Menu
Price: £29 per person
Sticky pulled beef roll, OR Sticky pulled jackfruit roll
Roasted and soused sweet corn, toasted coconut and coriander
Freshly baked scone with rhubarb and strawberry jam, and clotted cream
Chocolate and marmalade cake
Strawberries and cream
Guests with severe allergies are advised that we cannot guarantee that any of our dishes are free from allergens (including peanuts and tree nuts)
Merchandise & programmes
The cinch Championships has an official Merchandise Store in the South Pavilion.
Cushions
Cushions are available for hire from the cart near the Palliser Road entrance.
Programmes
Further information will be available in due course.
Re-entry
If you wish to leave and re-enter the grounds, you must collect a wristband from an Event Steward at the entrance before leaving. You must show both the wristband and a valid ticket to be re-admitted.
Dress code
There is no specific dress code at the Tournament. However, as the cinch Championships is an outdoor event, you are advised to dress appropriately for the elements.
Covid-19
The cinch Championships follows all UK Government advice and regulations regarding Covid-19, and any updated protocols and guidance will be published here.
All Visitors are advised that they must comply with all protocols and guidance in place for the event.
Suppose Visitors fail to comply with these Conditions of Entry or any protocols in place for the event. In that case, the LTA reserves the right to refuse admission to or eject Visitors from the Venue without refund or compensation.
Queens Tennis Tournament 2023
Queens Tennis 2023 Dates are Monday 19th June till 25th June 2023 at the famous Queens Club, London. Buy Queens Tennis Tickets 2023 for this sell-out event, held every year after the French Open.
Queens Tennis Order Of Play 

(cinch Championships, Formerly Fevertree and AEGON Championships)
| | | |
| --- | --- | --- |
| Date | Singles | Doubles |
| Monday 19th June | 1st Round | 1st Round |
| Tuesday 20th June | 1st Round | 1st Round |
| Wednesday 21st June | 2nd Round | Quarter-Finals |
| Thursday 22nd June | 2nd Round | Quarter-Finals |
| Friday 23rd June | Quarter-Finals | Semi-Finals |
| Saturday 24  June | Semi-Finals | Semi-Finals |
| Sunday 25th June | Final | Final |
About the ATP Queens Club cinch Championships, formerly Fever-Tree Championships.
(Formerly The AEGON Championships)
Gates open at 10.30 am daily. Play starts are usually no earlier than noon Monday to Friday, 1.15 pm on Saturday and the final day, Sunday, 2.00 pm.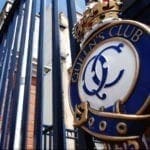 Queens Club tennis tickets 2023 are available for centre court Queens Club London on all days of the Queen's Tennis, Monday through to the Final on Sunday. Cinch Championships, formerly Fever-Tree Championships Tennis Queens, start to heat up from Wednesday onwards when the top tennis seeds come through.
These Tennis Championships are played on outdoor grass courts and are part of the ATP World Tour 250 series. Usual players appearing at Fever-Tree, now cinch Queens (formerly Aegon Queens) are The French Open champion, Andy Murray and Rafael Nadal.
Where is Queens Tennis?
The cinch Championships, formerly Fever-Tree Championships (formerly Aegon), is played at The Queen's Club, Palliser Road, West Kensington, London W14.
The nearest station is Barons Court. The Club was formed in 1886 and was one of the first purpose-built sports centres in the World. The venue is named after Queen Victoria, the Club's first patron. It is hailed as one of the best tennis clubs in the World and has some of the finest grass tennis courts.
How to Get to the Queens Club
Parking is extremely limited at the cinch Queens Club, and it is advised to arrive by tube to Barons Court or cab. Present your cinch Championships Tickets 2023 (formerly Fever-Tree, Aegon or Stella Artois Championships Tickets) to Queens Club at the gate to gain entry.
Eating at Queens Tennis Tournament 2023
When you buy tickets, you can reserve a table at the Q Brasserie restaurant, where you can enjoy an excellent three-course lunch.
To book, please call 01295 269 454. Unfortunately, the Brasserie is in high demand, and bookings can only be made for up to 4 guests when accompanied by your tennis tickets.
When buying tickets, why not treat yourself to a three-course buffet lunch plus cheese and coffee that can be booked or, at an extra cost, the Champagne Lunch, which includes half a bottle of champagne per 2 guests or 1 bottle per 4 guests at the Brasserie. Queens Open Tennis details here
As The Brasserie is extremely popular, bookings are restricted to four daily guests. A large food court and bar serve hot and cold food or drinks. The Queens Club Moet Chandon bar is situated just inside the main entrance; why not indulge in a glass or two and sit in the centre court courtesy of your Queens Tennis tickets and cinch Championships?