Available Tickets
BBC Proms 2019
Royal Albert Hall, Kensington, London SW7 2AP
BBC Proms tickets 2019 from 19th July to 14th September.
Booking is now open for the Proms, which returns to the Royal Albert Hall in 2019 for its 125th season.
The world's largest classical music festival is held every year at The Royal Albert Hall. It features a selection of the world's leading classical artists and orchestras. The BBC Proms ends with Prom 75, the world-famous Last Night of the Proms.
As always this event attracts some of the biggest names in the classical music world, look no further Ticketstosee.com is the best place to buy BBC Proms tickets. Tickets are always in high demand. Please Note: The Last Night Of The Proms is not included in this section.
Order BBC Proms tickets 2019 online now or call UK 0203 070 3997
Tis the season of classical music with a range of relaxed and friendly concerts from the BBC held at the Royal Albert Hall.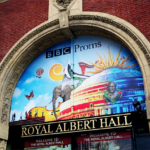 Each year, the Proms host two months of concerts over the summer, aiming to bring the finest classical music to as many people as possible, these concerts are very popular and we can obtain best seats in the stalls for any sold out performance.
Classical favourites, family concerts, meet contemporary world premieres and the stage is set for leading musicians, singers, orchestras and soloists from across the world to perform a plethora of music. Eight weeks of concerts end with the famous Last Night performance full of revelry and stirring music.
BBC PROMS 2019 SCHEDULE
Friday, 19 July 2019 19:00 Prom 1: First Night of the Proms
Saturday, 20 July 2019 19:30 Prom 2: Bohemian Rhapsody
Sunday, 21 July 2019 11:00 Prom 3: Cbeebies: A Musical Trip to the Moon
Sunday, 21 July 2019 19:30 Prom 4: The Planets
Monday, 22 July 2019 11:00 Prom 5: Cbeebies: A Musical Trip to The Moon
Monday, 22 July 2019 19:30 Prom 6: The Rite of Spring
Tuesday, 23 July 2019 19:30 Prom 7: Schumann, Schoenberg & Mozart
Wednesday, 24 July 2019 19:30 Prom 8: Invitation to The Dance
Thursday, 25 July 2019 19:00 Prom 9: Strauss, Brahms & Bostrom
Thursday, 25 July 2019 22:15 Prom 10: Public Service Broadcasting
Friday, 26 July 2019 19:30 Prom 11: 1969: The Sounds of a Summer
Saturday, 27 July 2019 19:30 Prom 12: National Youth Orchestra
Sunday, 28 July 2019 19:30 Prom 13: Des Canyons Aux Etoiles
Monday, 29 July 2019 19:30 Prom 14: The Creation
Tuesday, 30 July 2019 19:00 Prom 15: Bavarian Radio Symphony Orchestra I
Tuesday, 30 July 2019 22:15 Prom 16: Angelique Kidjo
Wednesday, 31 July 2019 19:30 Prom 17: Bavarian Radio Symphony Orchestra II
Thursday, 01 August 2019 19:30 Prom 18: Mahler & Britten
Friday, 02 August 2019 19:30 Prom 19: Strauss, Schumann & MacMillan
Saturday, 03 August 2019 19:30 Prom 20: Pekka Kuusisto
Sunday, 04 August 2019 11:00 Prom 21: Olivier Latry
Sunday, 04 August 2019 19:30 Prom 22: Rachmaninov & Shostakovich
Monday, 05 August 2019 19:30 Prom 23: Swan Lake
Tuesday, 06 August 2019 10:00 Prom 24: Relaxed Prom
Tuesday, 06 August 2019 19:30 Prom 25: Tchaikovsky, Sibelius & Weinberg
Wednesday, 07 August 2019 19:00 Prom 26: Mozart Requiem
Wednesday, 07 August 2019 22:15 Prom 27: The Sound of Space: Sci-fi Film Music
Thursday, 08 August 2019 19:00 Prom 28: Rachmaninov, Borodin & Huw Wathins
Friday, 09 August 2019 15:00 Prom 29: The Warner Brothers Story
Friday, 09 August 2019 19:30 Prom 30: The Warner Brothers Story
Saturday, 10 August 2019 19:30 Prom 31: Brahms, Bruckner & Strauss
Sunday, 11 August 2019 11:00 Prom 32: An Alpine Symphony
Sunday, 11 August 2019 20:00 Prom 33: Mahler, Schubert & Glanert
Monday, 12 August 2019 19:30 Prom 34: West Eastern Divan Orchestra
Tuesday, 13 August 2019 19:00 Prom 35: Enigma Variations
Tuesday, 13 August 2019 22:15 Prom 36: Late-Night Mixtape
Wednesday, 14 August 2019 19:00 Prom 37: L'enfance du Christ
Wednesday, 14 August 2019 22:15 Prom 38: Solomon's Knot
Thursday, 15 August 2019 19:00 Prom 39: Elgar, Mendelssohn & Mussorgsky
Friday, 16 August 2019 19:30 Prom 40: Queen Victoria Diamond Jubilee
Saturday, 17 August 2019 19:30 Prom 41: Rimsky, Korsakov, Rachmaninov & Glazunov
Sunday, 18 August 2019 19:30 Prom 42: Youthful Beginnings
Monday, 19 August 2019 19:30 Prom 43: Beethoven's Ninth Symphony
Tuesday, 20 August 2019 19:30 Prom 44: Belshazzar's Feast
Wednesday, 21 August 2019 19:30 Prom 45: Mississippi Goddam: A Potrait of Nina Simone
Thursday, 22 August 2019 19:30 Prom 46: City of Birmingham Symphony Orchestra
Friday, 23 August 2019 19:30 Prom 47: Leipzig Gewandhaus Orchestra
Saturday, 24 August 2019 19:30 Prom 48: Rachmaninov & Prokofiev
Sunday, 25 August 2019 17:30 Prom 49: The Lost Words Prom
Monday, 26 August 2019 19:30 Prom 50: Orchestre De Paris
Tuesday, 27 August 2019 19:00 Prom 51: The Magic Flute
Wednesday, 28 August 2019 19:30 Prom 52: Mozart, Tchaikovsky & Stravinsky
Thursday, 29 August 2019 19:00 Prom 53: The Music Makers
Thursday, 29 August 2019 22:15 Prom 54: Duke Ellington's Sacred Concert
Friday, 30 August 2019 19:00 Prom 55: Jephtha
Saturday, 31 August 2019 19:30 Prom 56: Henry Wood Tribute
Sunday, 01 September 2019 11:00 Prom 57: Mozart & Rachmaninov
Sunday, 01 September 2019 19:30 Prom 58: Tchaikovsky, Janáček, Szymanowski and Linda Catlin Smith
Monday, 02 September 2019 19:00 Prom 59: Benvenuto Cellini
Tuesday, 03 September 2019 19:30 Prom 60: Vienna Philharmonic Orchestra
Wednesday, 04 September 2019 19:00 Prom 61: Vienna Philharmonic Orchestra
Wednesday, 04 September 2019 22:15 Prom 62: Canzionere Grecanico Salentino
Thursday, 05 September 2019 19:30 Prom 63: Yuja Wang plays Rachmaninov
Friday, 06 September 2019 20:00 Prom 64: The Breaks
Saturday, 07 September 2019 19:30 Prom 65: Mozart, Beethoven & Strauss
Sunday, 08 September 2019 11:00 Prom 66: In The Name of The Earth
Sunday, 08 September 2019 19:30 Prom 67: Sakari Oramo Conducts Sibelius
Monday, 09 September 2019 19:30 Prom 68: Wagner Night
Tuesday, 10 September 2019 19:00 Prom 69: Smetana, Shostakovich & Tchaikovsky
Tuesday, 10 September 2019 22:15 Prom 70: Jonny Greenwood
Wednesday, 11 September 2019 19:30 Prom 71: Bach Night
Thursday, 12 September 2019 19:00 Prom 72: Symphonie Fantastique
Thursday, 12 September 2019 22:15 Prom 73: Symphonie Fantastique
Friday, 13 September 2019 19:30 Prom 74: Beethoven Night
Saturday, 14 September 2019 19:00 Prom 75: Last Night of the Proms