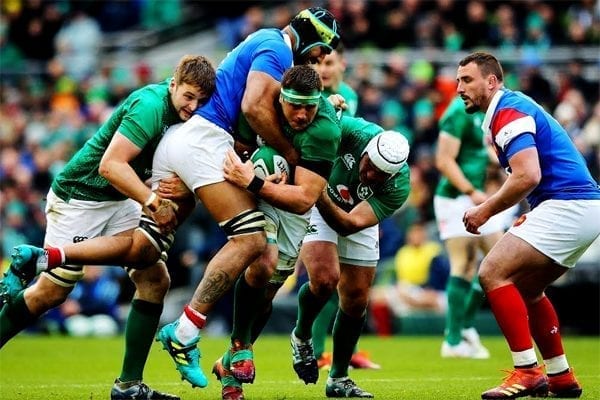 Ireland v France Rugby Tickets
Six Nations 2023
Sat 11/2/2023
Kick-Off 14:15
Tickets to see Ireland v France 2023 in the 6 Nations are in high demand & they are selling fast. Consequently, buy now as there is limited availability.
Are you ready to experience the excitement of Ireland v France Rugby with the best seats in the house?
You're a diehard Ireland Rugby fan, and we know it—so why should you have to join a rugby club or enter a ballot lottery to get your tickets? You deserve better. That's why Ticketstosee offers amazing tickets up to game time, no matter how sold out the event is!
Browse our site, select your game and the best seats in the house—that's right, YOU choose where you want to sit—and then sit back and relax while we deliver a 5-star experience right to your door.
We'll work our magic behind the scenes to secure the best seats in the house for you, so when you hear that whistle blow and feel that adrenaline rush as you cheer on your team from your unbeatable vantage point, it will be all thanks to us!
We take pride in being able to help even the most hardcore fans get into every single game.
Nothing beats being there. Buy your tickets now online or call the Rugby Team on 0203 070 3997