Buy Cirque Du Soleil Tickets London
CIRQUE DU SOLEIL – ALEGRIA: IN A NEW LIGHT
Thursday 11 January – Sunday 3 March 2024
Royal Albert Hall, London
Starts: 11:30 am, 1:30 pm, 3:30 pm, 5:30 pm, 7:30 pm
Alegría A Classic Reimagined In A New Light
Alegría is an all-time Cirque du Soleil classic reimagined for a new generation to fall in love with.
At the heart of a kingdom that has lost its king, Alegría witnesses the power struggle at play between the old order and the youth in striving for hope and renewal.
With its unforgettable soundtrack, exciting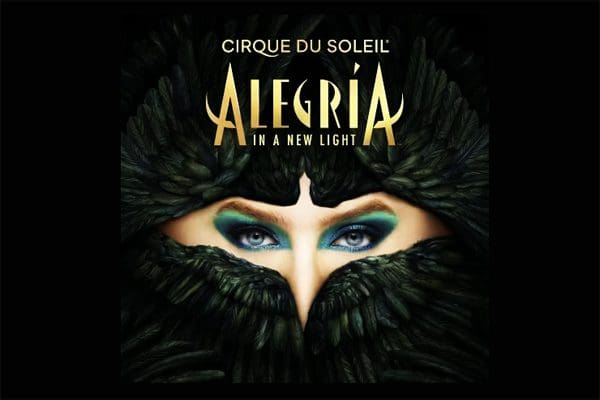 acrobatics, surreal costumes, vibrant sets and playful humour, Alegría unfolds a touching immersive experience imbued with a joyous magical feeling – a quintessential Cirque du Soleil spectacle.
Ticketstosee.com is the easy way to buy hard to get Cirque Du Soleil Tickets. Let us make your life easier, best seats, any date, we work round the clock so you don't have to.
It's that simple! Nothing beats being there, Buy Cirque Du Soleil Tickets now online or Call 0203 070 3997
Step into the brilliance of January 2024 with Cirque du Soleil's timeless production, Alegria: In a New Light, captivating audiences at the illustrious Royal Albert Hall for a limited engagement.
Marking its 30th anniversary, this enduring classic has undergone a transformative reimagining, tailored to enchant a new generation. Transporting spectators to a fantastical realm adorned with visual poetry and acrobatic splendour, Alegria: In a New Light is a celebration of artistic renewal.
Set in the heart of a once-glorious kingdom bereft of its ruler, Alegria: In a New Light unfolds the captivating drama of a power struggle between the fading establishment and the youthful forces striving for hope and rejuvenation.
Amidst the comical attempts of the court jester to ascend to the throne, a palpable yearning for change surges from the streets, challenging the established order and ushering in a wave of joy.
Accompanied by a Grammy-nominated soundtrack, mesmerizing acrobatics, dreamlike costume designs, vibrant sets, and playful humour, Alegria: In a New Light presents an immersive experience brimming with a joyful, magical essence—a quintessential Cirque du Soleil spectacle suitable for audiences of all ages.