Royal Ascot Ladies Day 2022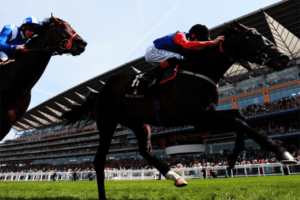 Gates Open 10:30 am
First Race 2:30 pm
Final Race 5:35 pm
Thursday is vibrant, celebratory and steeped in tradition being the home of the famed Gold Cup. As the showpiece event of Royal Ascot week, it is the world's premier race for horses that are specialists over long distances. The third day also includes two impressive Group 2 and a Group 3 race, as well as the Britannia Stakes and the King George V Stakes.
With thousands turning out to see the coveted Gold Cup prize contested, fashion and glamour reach their zenith and designer creations and millinery masterpieces take centre stage. Without doubt, Day 3 boasts stylish elegance and rich history to match its prestige.
Tickets are no longer available.