Cheltenham Club Enclosure Badges Thursday St Patrick's Day Buy Now!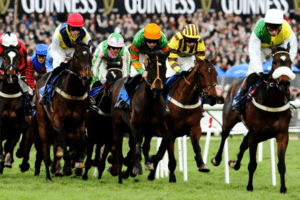 Great Tickets to The Cheltenham Festival Are Still Available – But We Will Sell Out! Tip: Don't wait until it's too late.
Tickets to see Cheltenham National Hunt with Club Enclosure Badges, Day 3 St Patrick's Day are in high demand. Unfortunately, there are only a few tickets left.
Buy now, so you don't miss out on today's price. Tickets Will Sell Out Soon.
Buy with confidence. We guarantee you'll get your Club Enclosure Badges Day 3 St Patrick's Day in time for the event. Tickets are in high demand & they are selling fast, there is only limited availability.
Nothing beats being there. Book now online, or if you have questions, call UK 0203 070 3997. We are here to help