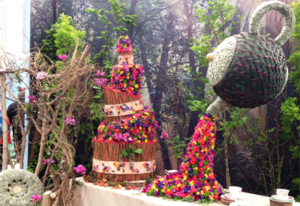 Tuesday All Day Entry Pass, 8 am till 8 pm
Tuesday 23/5/2023 Provisional Date
To many, this is the gardening event of the year, so it's unsurprising tickets are highly sought after.
The show is less crowded on a Tuesday which is a VIP Members day, when the general public are not admitted.  The public days, Thursday, Friday & Saturday, are much busier as everyone can attend.
Tickets for this event are in high demand & they are selling fast, there is only limited availability. We are about to sell out! only a few tickets left.
Nothing beats being there, book now online or if you have any questions call UK 0203 070 3997 we are here to help.
Event dates and times are subject to change at short notice, it is your responsibility to check local listings for updates.
After your purchase, you will receive a confirmation email with your ticket delivery details and timing.